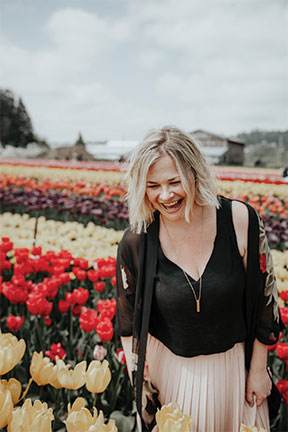 Spreading Joy & Happiness Through Flowers
Hi, I'm Nicole and my little flower biz is Bloom Therapy. 
I choose to work with flowers so that I can help to spread joy and happiness in my own little way.
I specialize in creating fresh flower crowns, designing bridal party flowers, making seasonal wreaths, and creating with you during my workshops.
I hope you smile when you see my work, receive my floral designs as a gift, open your front door to a beautiful wreath on it, carry my blooms down the aisle, or join one of my workshops to create your own beautiful piece.